As the leading social media marketing agency in Dubai, Strategic Infinity offers 360-degree digital services. These services include building brand awareness on effective social media platforms – Facebook, LinkedIn, Instagram, Twitter, YouTube, TikTok and Pinterest.
Reach, connect, engage and build a strong following and customer base by boosting your brand awareness through creative and impactful marketing campaigns. Our social media strategists make sure you maximize your ROI with a well-crafted action plan social media platform.
We curate eye-catching graphics, well-written content that fit your branding to leave a long-lasting impression on your core audience. Drive successful campaigns that attract customers from different parts of the world through social media. 
We're the answer if you're looking for:
Industry Research
Competitor Benchmarking
Content Development
Social Advertising
Strong Marketing Strategy
Innovative Campaigns
Well-crafted Content Calendar
Customer Journey Mapping
Creative Graphics Curation
Community Management
Reports & Analytics
High ROI
Key Components of our Social Media Marketing Services
A formal process to apply new thinking to your brand.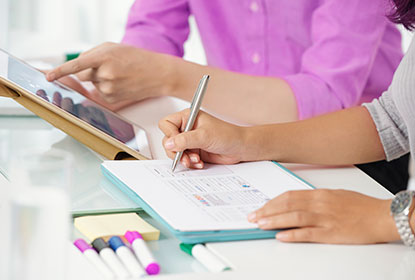 Do you want to stand out from the rest of the pioneers in the industry? We're well known for our marketing services as well as our industry knowledge, research capabilities, and competitor benchmarking.
Understanding the latest trends and factors that will help you outperform competitors is key.
Leveraging social media and reaching out to your target audience can be a challenge. So, let's make it more interesting with optimized and goal-oriented campaigns.
We believe in constructing unique and creative campaigns that leave a positive as well as long-lasting impression on your audience.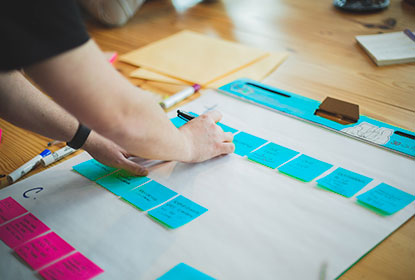 We've got the ingredients for a killer strategy, sit back and enjoy the results! Make the most of well-known social platforms with a superb well-crafted marketing plan.
With a brilliant team of marketing experts and creative specialists, get ready for engaging tactics, better results, more leads, and improved ROI.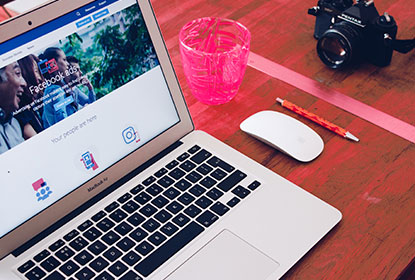 Boost your brand reputation and increase conversions by targeting the right audience on social media platforms with enticing content, impactful campaigns, and paid ads.
Steer your brand in the right direction! Launch awareness about your products and services across Facebook, Instagram, Twitter, YouTube, LinkedIn TikTok, Pinterest and Snapchat and get results you really want to see.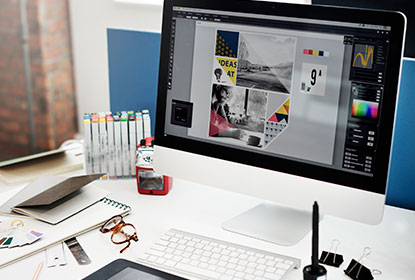 High-quality content and eye-catching visuals are not the only factors important for social media. Keeping your audience satisfied is equally important.
We bring you a step closer to your audience by understanding what they want, connect & engage, solve their queries and keep them up to date with your recent activities as part of our 360-degree social media marketing package.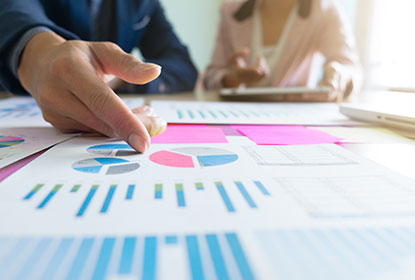 Keeping track of all your social media activities can be very challenging. Our strategy includes developing a growth plan for your business along with KPIs to measure reach, impressions, traffic, leads, and conversions.
As a dedicated social media agency in Dubai, optimize marketing tactics to grow and drive fantastic results for your business.
From Zero to Hero:
A Successful Social Media Marketer's Kit
Social media marketing fundamentals packed into one guide.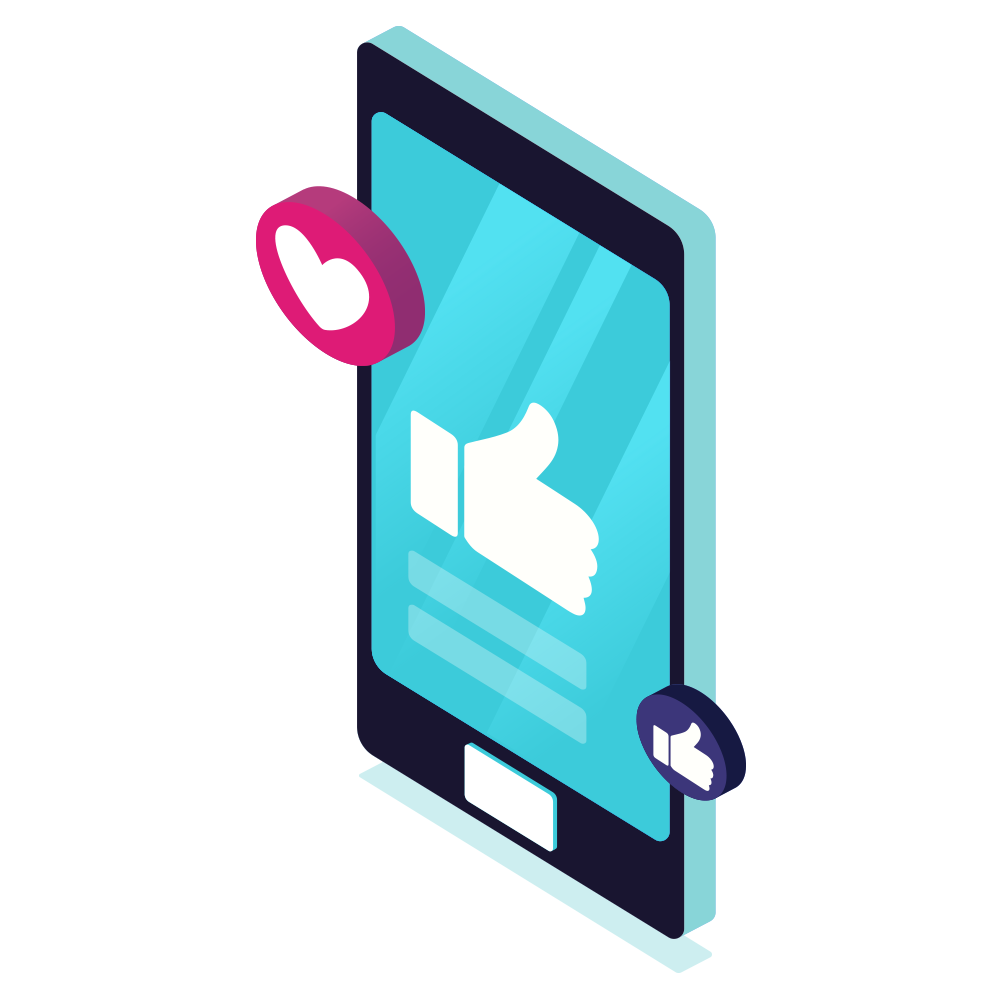 OUR SOCIAL MEDIA MARKETING FLOW
Social media is becoming more significant day by day. As Dubai's top social media advertising agency, we offer the full spectrum of social media management services.
Everything from research, benchmarking to launching powerful campaigns, audience management, and goal tracking is included in our social media bundle.
The leading team of social media experts in Strategic Infinity considers increasing your brand's awareness and helping you reach out to your core audience as the top priority.
With the growth of social media platforms over time, there are multiple tactics of achieving the end goal. This is why we test and optimize various campaigns to give you optimized results.
We specialize in both B2B and B2C social media marketing. Our team is experienced in working with SMBs, enterprises of various industries and ecommerce brands.
We spend time in understanding all our clients, their story and the values brought in by their products and services. We don't just launch brands; we are storytellers and we believe in showcasing that to our client's core audience.
With our carefully crafted actionable social media strategy and compelling storytelling skills, we help your increase your customer base and boost your business's growth.  
Research & Benchmarking

With new and entertaining trends appearing on social media every now and then, it can be difficult to catch up and apply it for your means. As the #1 social media agency in Dubai, we help you keep track of latest trends, guide you with ideas that will help you outperform your competitors.

Content Creation

They say Content is king! We say Social Media is Queen and together they run an awesome digital empire! Just like running an empire isn't an easy gig - coming up with fresh, fun, and exciting content requires a lot of creative fuel. Our content specialists carefully craft content and optimize it for all your social media profiles keeping your core audience in mind.

Developing Impactful Campaigns

The beauty of social media is often found in impactful campaigns. As a social media agency based in Dubai, we create, plan and construct unique and creative launches of services and solutions for our clients.

Social Advertising

Strategic Infinity is considered one of the best social media advertising agencies in Dubai. We strongly focus on paid advertising on social media platforms to retarget customers and build a large customer base.

Community Management

Content curation and graphics development are not the only necessary aspects required for social media. Customer satisfaction is our top priority and should be yours as well.

Track & Monitor Results

Our result-driven approach on different social media platforms through various social media activities is guaranteed to bring results for your business. From KPIs to measure reach, impressions, traffic, leads, and conversions, we monitor it all.
Leading Social Media Marketing Agency in Dubai
What Is Social Media Management (And What Does It Include?)
Social media management is the process of managing your brand's reach on social media platforms namely, Facebook, Instagram, TikTok, Pinterest, LinkedIn, Snapchat and Twitter.  Creating content, running ads & campaigns, and monitoring results are the fundamentals of SMM. Engaging and interacting with social media users or consistent community management is also a key component of social media management.